研究组在农业高温热害遥感监测方面取得重要进展,博士生宋练研究论文被全球变化权威期刊Global Change Biology (IF=8.5)接受!祝贺!
A paper has been accepted by Global Change Biology by one of our PhD student, Lian Song. Congratulations to Lian!
南京大学报道:

http://news.nju.edu.cn/show_article_12_49342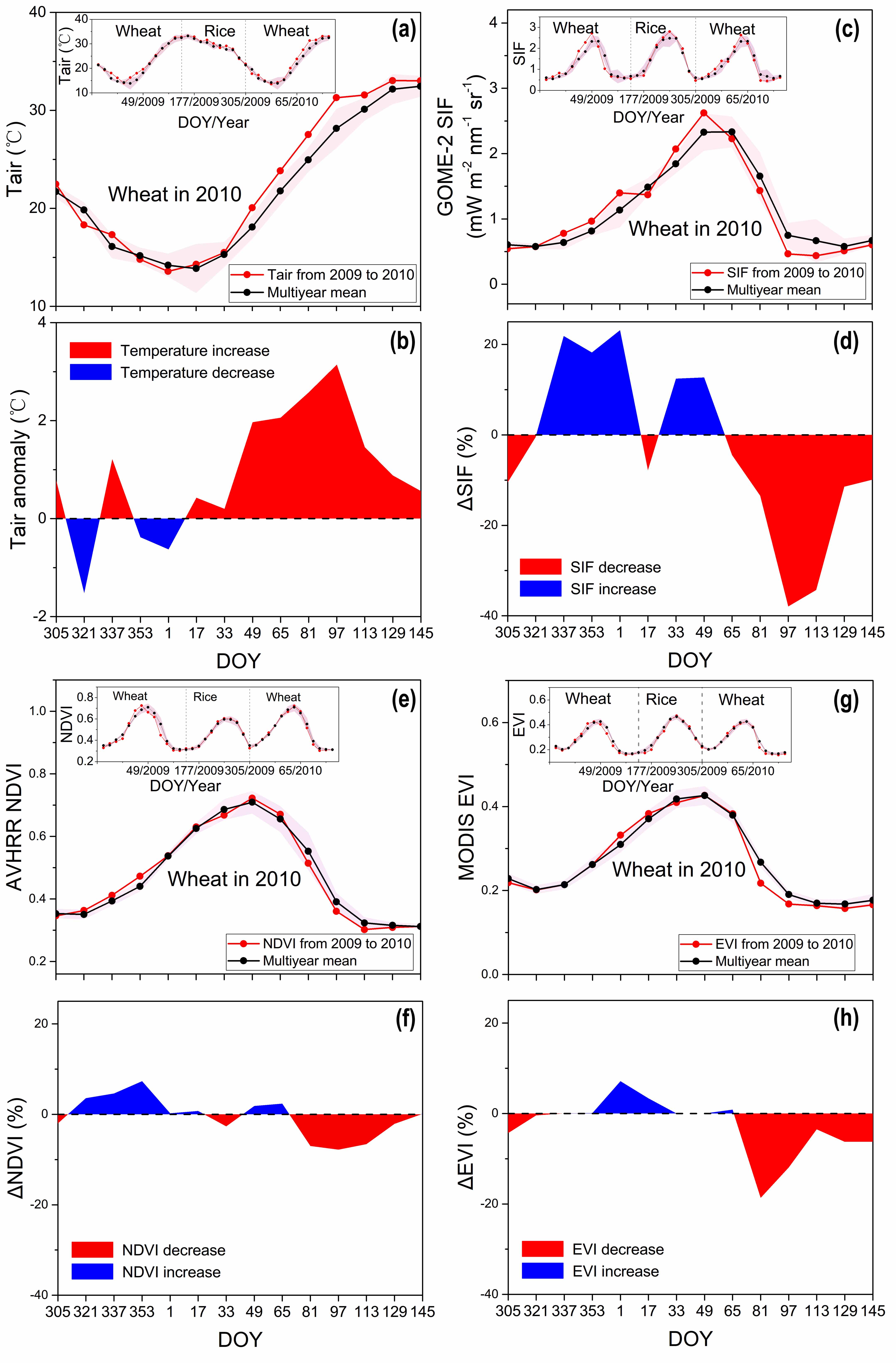 Figure 1. Seasonal variations from December 2009 to May 2010 of the 16-day mean and multiyear mean (a) air temperature (Tair) and (b) its anomaly, (c) GOME-2 SIF and (d) SIF change percent, (e) AVHRR NDVI and (f) NDVI change percent, (g) MODIS EVI and (h) EVI change percent over the entire study area. The figures in the top-left corner of Figure a, c, e & g show the seasonal cycles of temperature, SIF and NDVI from 2009 to 2010.
℃℃℃